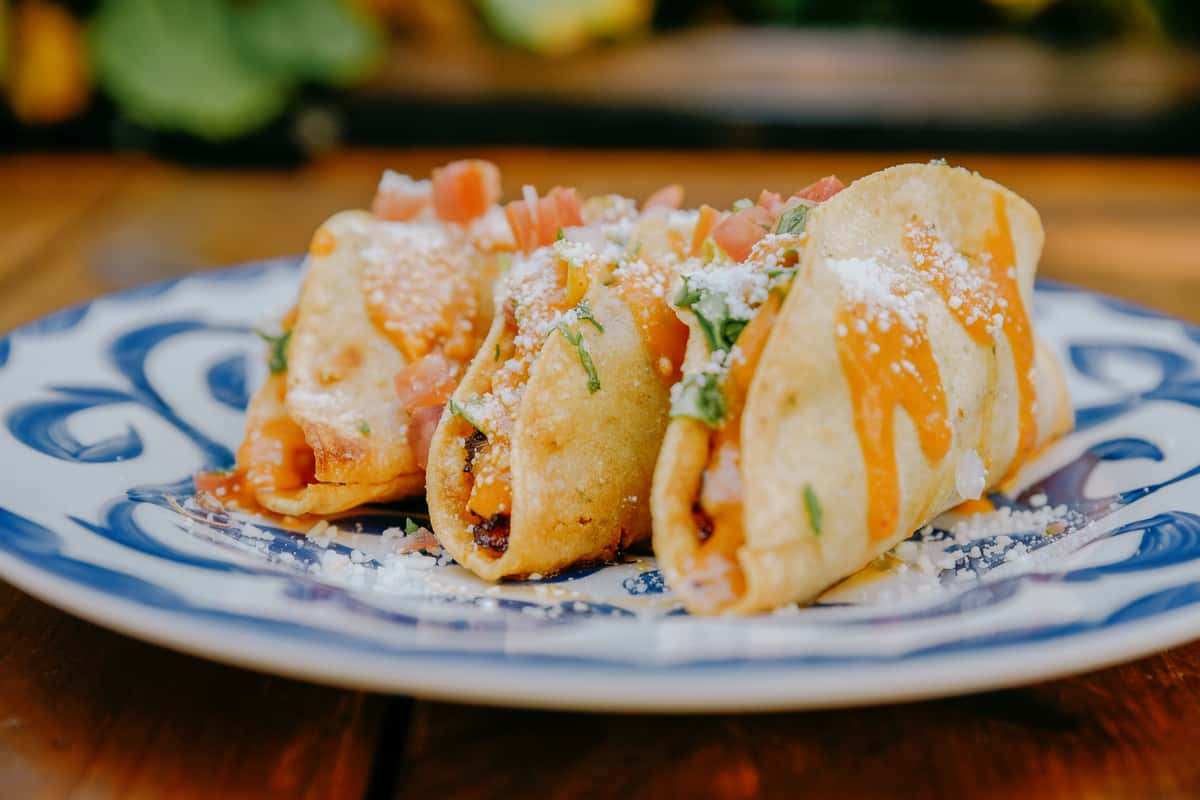 Mercadito
CHICAGO'S BEST MEXICAN CUISINE
Day of Dead Experiential Dinner
Come and learn about Día de Muertos with a five course meal! Each course will be served with a different Prolijo Mezcal expressions. On top of that, we will also be serving an introductory cocktail with Prolijo Mezcal Espadín. 

Throughout the meal, diners will learn about the origins of Day of the dead and interact with real life actresses dressed as Catrina for photo opportunities and mescal samples!

$75 per person (+ tax and gratuity)
Starting at 7:00 PM.
Sip & Paint Mixology Class
Join us for a ghoulish night taco tasting skull painting as our mixologists teach you how to blend your own specialty cocktails. Enjoy three curated cocktails with passed appetizers and a three course meal! 

FEATURING: el Jimador Tequila

$75 per person (+ tax and gratuity)
Class begins at 7:00 PM.

Limited Availability
Fresh, Flavorful and Authentic
MERCADITO is dedicated to keeping things fresh, flavorful and authentic—from their homemade tortillas to seasonal guacamole.
Leave a Review
"So fresh and good. Took in my special request as well."
"Delicious tacos, medium spice. I would have liked a textural element (veggies or slaw on top) but otherwise delicious!"
"Best shrimp tacos in Chicago! Love the portion sizes. Cocktails were also amazing!"
"I had the carne tacos with the delicious poblano fondue. The meat was soft and went so well with everything else. The corn tortillas are amazing. Such a delicious meal!"
"Best flautas I have ever had. So nice and crispy. Black beans are outstanding. Cabbage with pico the gallo a great combination and to finish off, queso cotija. Over all the dish well plated and delicious."
"We cannot rave enough about the fresh guac, steamy street quesadillas and spicy chicken tacos!! ? Delicious, and paired with sweet amiga sandias to drink to pretend it's still late summer. ? De. Li. Cious."
"So fresh and good. Took in my special request as well."
"Delicious tacos, medium spice. I would have liked a textural element (veggies or slaw on top) but otherwise delicious!"
"Best shrimp tacos in Chicago! Love the portion sizes. Cocktails were also amazing!"
"I had the carne tacos with the delicious poblano fondue. The meat was soft and went so well with everything else. The corn tortillas are amazing. Such a delicious meal!"
"Best flautas I have ever had. So nice and crispy. Black beans are outstanding. Cabbage with pico the gallo a great combination and to finish off, queso cotija. Over all the dish well plated and delicious."
"We cannot rave enough about the fresh guac, steamy street quesadillas and spicy chicken tacos!! ? Delicious, and paired with sweet amiga sandias to drink to pretend it's still late summer. ? De. Li. Cious."
"So fresh and good. Took in my special request as well."
Mercadito
108 W. Kinzie
Chicago, IL 60654

Hours
Monday - Tuesday:
3:00 pm - 10:30 pm
Wednesday:
12:00 pm - 10:30 pm
Thursday:
12:00 pm - 11:30 pm
Friday - Saturday:
12:00 pm - 12:30 am
Sunday:
12:00 pm - 11:30 pm